We've made a long-standing dream come true; we've bought a place by the Mediterranean Sea.
Sun, swimming, runs along the coast, and great fresh fish and vegetables are our new ingredients for quality of life as we enter the second half of life.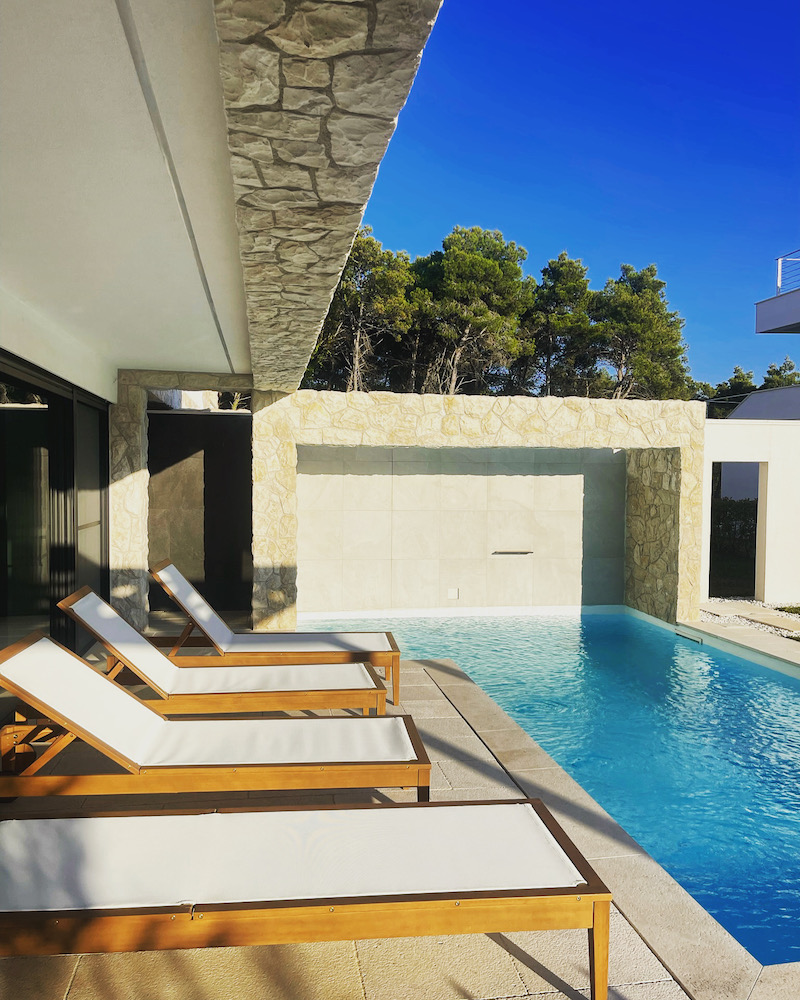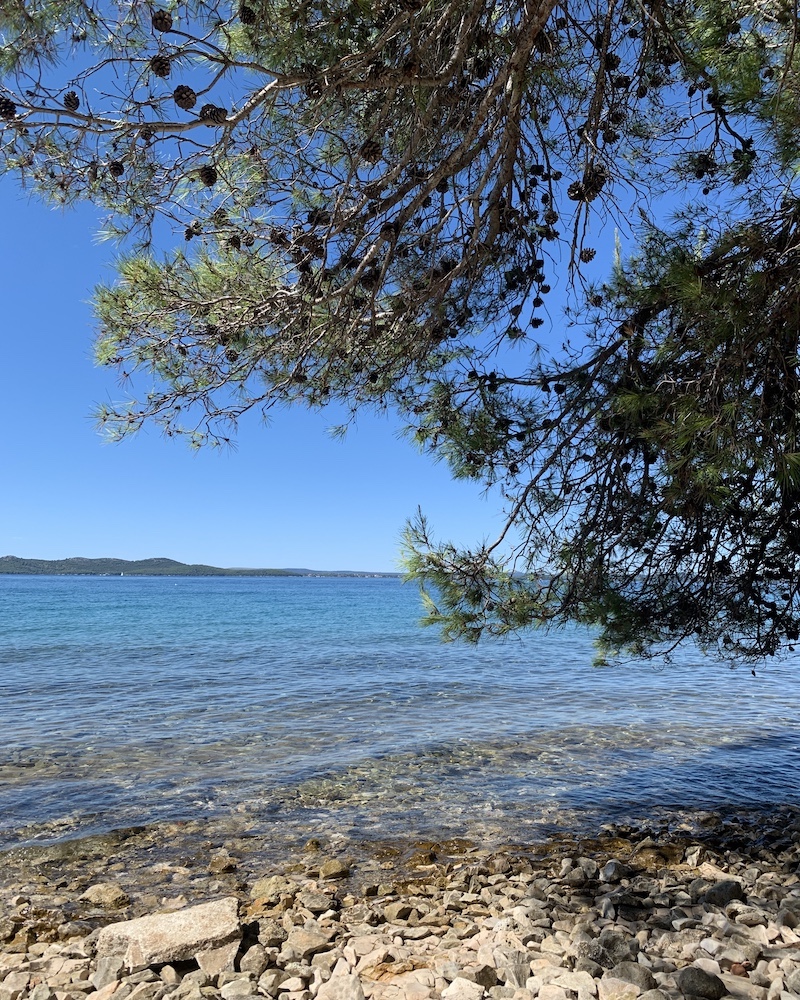 We invite you to rent our place if you want a taste of our recipe for the good life!
Maybe a holiday break from the autumn rains of Northern Europe, or a workation by the sea?
We prefer to rent it to family, friends, and friends of friends to keep a personal connection and avoid the hassle of rental services and the lottery of what kind of guests we host in our new home.
Our apartment is located in Kožino, 10 kilometers north of Zadar. 
Zadar is the historical center of Dalmatia and one of Croatia's most popular tourist destinations, named "entertainment center of the Adriatic" by The Times and "Croatia's new capital of cool" by The Guardian. 
In Zadar, with a population of seventy-five thousand people, you have a rich cultural life, lots of restaurants, bars, and cafés, a large shopping mall, plenty of supermarket chains like Spar, Lidl, Plodine, Makro/Metro, and more.
Old Town is on UNESCO's World Heritage list as one of six cities in the Venetian Works of Defence.
Getting to Zadar is easy as Zadar airport has direct flights to Amsterdam, Copenhagen, Gothenburg, Stockholm, Prague, and many more cities, often operated by low-cost airlines like Easyjet, Eurowings, and Ryanair.
Kožino is 30 min by car from the airport.
Kožino is a quiet village, in between the touristy Diklo (1km) and Petrčane (4km), and close to famous places like Nin (10km), Velebit nature park (49km), Zrmanja river and waterfalls (77km), and beautiful islands Uglijan and Dugi Otok via ferry from Zadar.
The season is long in Kožino. The average air temperature in October is just short of 20 degrees, dropping to 8 degrees in January and back above 20 degrees in May.
The seawater here is clean and clear, mixing with the outflow of rivers Zrmanja and Cetina. Our local pebble stone beach, Plaza Sveti Petar / Plaza Kožino, is mostly visited by locals.
There are two grocery stores in the Kožino, a couple of restaurants, a doctor and pharmacy, and a beach bar. 
Comfortable and spacious apartment with four en-suite bedrooms, pool, and 100 meters from the sea.
We received the keys on July 1st, so still furbishing it. It's fully functional and comfortable already; we'll add things to make it feel like our home.
We have:
Four en-suite bedrooms with comfortable double beds for eight people to sleep and live comfortably
Private saltwater swimming pool, 8x3 meters, outdoor shower, and a small garden
100 meters to the sea through the pine forest
Fully functional indoor kitchen with dishwasher, oven, stove, and fridge with filtered drinking water and ice machine.
Fully functional outdoor kitchen with griddle (electric flatbed grill)
Fully equipped with bedlinen, bathroom towels, and beach towels.
Washing machine
Nespresso-machine
Air-conditioning and floor heating
Projector (Samsung The Freestyle)
Hair-dryer
Wi-Fi
Let us know if you would like to enjoy our place and this beautiful area, and follow our Instagram for updates: https://www.instagram.com/scandinavianhomeincroatia/
Best,
Monika & Fredrik