Hi. I'm Fredrik.
I help create an inclusive
and sustainable world.
One conversation at a time.
A bit about me
What inspires me
Family, fierce conversations, the inner journey, magnolia trees, buddhism, Biffy Clyro, break-through moments, In Flames, yoga, the sea.
I'm passionate about fierce conversations – the honest yet respectful conversations that explore intrinsic motivation and push the boundaries of the comfort zone. The conversations where you get a little bit closer to your core being and fuel a desire to explore it further.
What I do
---
Strategy and Sales Management in the IT industry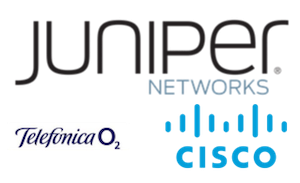 I manage Juniper Networks' alliance with IBM in the Nordics and Central & Eastern Europe. I enjoy this as it's strategic work helping both Juniper and IBM colleagues, from client facing to executives, to multiply our joint opportunity. The key challenge is to create a desire to break out of the habitual choices of sales approaches, solutions and partners and demonstrate our unparalleled customer value-add when we go as one team. Before Juniper Networks I worked with strategy for Telefonica Czech Republic and sales for Cisco Systems.
---
Leadership Development to Transform Businesses for Good
To fully express my purpose to create an inclusive and sustainable work I work on a consulting basis for Oxford Leadership with leadership development and facilitating transformational change in large international companies on the theme of 'Purpose Beyond Profit'. Close to 300 000 executives have been on our Self-Managing Leadership ® to gain clarity on their individual purpose and link that to the corporate purpose. We then typically take the leadership through a Strategic Focusing ® workshop to identify the key goals and make action plans for the few things that will make the biggest difference for the company going forward. More about Oxford Leadership…
---
Executive Coaching

Few things are as inspiring as helping people progressivly pursue their meaningful idea. Drawing on my corporate and entrepreneurial experience and professional coaching training with International Coach Federation I work with corporate executives and entrepreneurs to help them reconnect with, trust and follow their inner compass. More about Mindcore…
---

More about my professional profile here: https://cz.linkedin.com/in/fredriklyhagen
---
My view of the world and how we can make it better
Change starts within
What some call "news" report a pretty distressful view of the world. It's about wars, violence, famine and climate change.
Then it's all sprinkled with the message that you're not good enough – you should be richer and more beautiful because that's become the definition of success.
Fear and the feeling of inferiority is a lethal mix – in global politics and within the local community. What's going on the in the world today is fuelled by this vicious circle of fear, inferiority, ignorance and isolation.
The thing is that deep down nobody wants this.
People want to be safe, belong, love, laugh and hand over a better world to their children.
It takes courage to live in a spirit of inclusion and sustainability when the rest of the world seem to be based on exclusion and scarcity. That courage can only come from within, by getting to know yourself and choose to live true to yourself.
I thrive in these conversations.
I believe I can help nudge the world towards inclusive and sustainable development.
One conversation at a time.
a glimpse of some of the things that excite me
Important, interesting and inspiring