I help leaders reconnect with their heart. Because real change, in teams, in organisations and in society, starts with transformation within. Leadership is in it's essence about relationships, and the quality of the relationships is determined by the quality of the conversations. And since you can't know others greater than you know yourself, leading others starts by leading yourself.
What I do
---
Leadership Development to Transform Businesses for Good
To fully express my purpose to create an inclusive and sustainable world I've partnered with Oxford Leadership to facilitate transformational change in large international companies on the theme of 'Purpose Beyond Profit'. Close to 300 000 executives have been on our Self-Managing Leadership ® to gain clarity on their individual purpose and link that to the corporate purpose. We then typically take the leadership through a Strategic Focusing ® workshop to identify the key goals and make action plans for the few things that will make the biggest difference for the company going forward. More about Oxford Leadership…
---
Executive Coaching

Few things are as inspiring as helping people progressively pursue their meaningful idea. Drawing on my corporate and entrepreneurial experience and professional coaching training with International Coach Federation I work with corporate executives and entrepreneurs to help them reconnect with, trust and follow their inner compass. More about Mindcore…
---
What I did
---
Strategy and Sales Management in the IT industry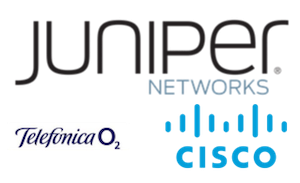 I have +15 years in large international IT and telco companies. My last corporate position was to manage Juniper Networks' alliance with IBM in the Nordics, Central & Eastern Europe and in the Middle East. I enjoyed this as was strategic work helping both Juniper and IBM colleagues, from client facing to executives, to multiply our joint opportunity. The key challenge was to create a desire to break out of the habitual choices of sales approaches, solutions and partners and demonstrate our unparalleled customer value-add when we went as one team. Before Juniper Networks I worked with strategy for Telefonica Czech Republic and sales for Cisco Systems.
---

More about my professional profile here: https://cz.linkedin.com/in/fredriklyhagen
---